OEM Ford Parts near your local area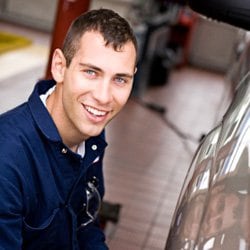 While the highly trained technicians in our Sales Ford Inc service center are always happy to help, we know there are plenty of drivers in Alabama who prefer to take matters into their own hands. For those do-it-yourselfers, we offer a complete selection of OEM parts and accessories, guaranteed to fit your Ford crossover, SUV or truck. If you're not sure which part you need, just give us a call and we will be happy to give you a hand.
Why Buy Ford Parts at Sales Ford Inc?
Getting the F-150, Escape, Explorer, Bronco Sport or Ranger parts made to suit your exact specifications is paramount to its performance. You wouldn't put parts in a truck that belong in a sedan, and neither will we. Our team has a large selection of Ford-approved parts for the best fit in Alabama, and you can get them simply by stopping in to see us here in Monroeville. When you order parts online or in our dealership, you'll see the difference.
Order Your Parts & Accessories Today in Monroeville
Since we have a connection to Ford, we can get any product for your vehicle, and if you aren't planning a DIY project, our service team at Sales Ford Inc can take care of everything for you. You'll bring your F-150, Escape, Explorer, Bronco Sport or Ranger to us with confidence knowing that we only use the right parts for your vehicle and nothing less. Visit us in Monroeville to get started.